Obeah Opera was initially developed in Toronto, Ontario by b current as part of its rock.paper.sistahz Festival 2009 & 2010, in a workshop production in rock.paper.sistahz Festival 2011, and as part of its rAiz'n the Sun Program in 2011. An earlier version of Obeah Opera was first produced by b current and Theatre Archipelago in Toronto, Ontario, in February 2012 at the 918 Bathurst Centre for Culture with a cast of 15 received critical acclaim by both critics and audiences alike, along with a Dora Mavor Moore Award nomination in the 'Outstanding new Musical/Opera' category in May 2012. After attending the showcase and inspired by the work, Nightwood Theatre agreed to provide dramaturgical assistance in the fall of 2013 and Obeah Opera went back into intense development.  A partnership was formed between Cultchahworks Arts Collective & Nightwood Theatre with a commission from the PAN AM/ParaPan American Games to premiere Obeah Opera in August 2015. Prior to the world premiere, a workshop production of the new work was presented in Nightwood's Groundswell festival in September 2014 for five consecutive sold out performances to rehearse and test new material. The world premiere followed suit on August 4 - 8, 2015 with a limited 6 show run all of which were sold out and was met with double standing ovations for each and every performance.
Never before has this type of work been presented on a Canadian or world stage.  Due to its explosive and consistent success, we are now working towards mounting Obeah Opera on a commercial level to present to even more audiences building its accolades as an inevitable National work! There are projections to tour the show nationally and internationally that are also currently being investigated.  Stay tuned for details about the upcoming exciting news regarding this amazing production!  THE MAGIC OF OBEAH IS REAL...
PRODUCTION INFORMATION
August 4-8, 2015
Young Centre for the Performing Arts
The Distillery District
50 Tank House Lane
Toronto, ON M5A 3C4
Obeah Opera World Premiere
Panamania! 
August 2015
Obeah Opera Workshop Production
Groundswell Festival Nightwood 
September 2014
Obeah Opera 
Special Promotional Presentation
May 2013
Obeah Opera Production
918 Bathurst Center
February 2012
Obeah Opera Workshop Production
rock.paper.sistahs 10!
(4th presentation 60 mins in length)
May 2011
Obeah Opera 
rock.paper.sistahs 9!
(3rd presentation 30 mins in length)
April 2010
Obeah Opera 
Rhubarb Festival
(2nd presentation 20 mins in length)
February 2010
Obeah Opera 
Canonize This!
Obsidian Theatre Company
* a reading by author only
October 2009
Obeah Opera 
rock.paper.sistahs 8!
(1st presentation 10 mins in length)
May 2009
PANAMANIA PRODUCER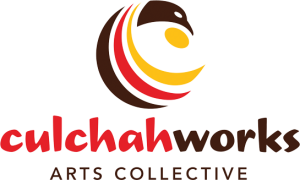 Guided by the teaching that we must go back to our roots in order to move forward, the not-for-profit Culchahworks Arts Collective enthralls, educates and inspires audiences by celebrating universal stories, drawn principally from the Caribbean-Canadian, African-Canadian and African-American cultural legacies. culchahworks.ca
IN ASSOCIATION WITH

Nightwood Theatre forges creative alliances among women artists from diverse backgrounds in order to develop and produce innovative Canadian Theatre. We produce original Canadian plays and works from the contemporary international repertoire. We advocate for women, provide a training ground for emerging talent and engage artists in play development and theatre production. We make theatre that is relevant, that awakens a new perspective, and promotes empathy and a deeper connection to our humanity.Nightwood¹s overriding vision is to be the gateway, propelling women to the top of their craft in Canadian Theatre. nightwoodtheatre.net b current is the hotbed for culturally-rooted theatre development in Toronto. Over the past 24 years, b current has created space for diverse voices to be heard, always with a focus on engaging the communities from which the stories emerge. Originally founded as a place for black artists to create, nurture, and present their new works, the company has grown to support artists from all diasporas. b current produces outside of the box performance works and ideas in addition to mainstage theatre productions. It is also home to the bcHub, an artist network and resource program where play development, professional development, and community outreach converge. bcurrent.ca
Obeah Opera was commissioned by the TORONTO 2015 Pan Am / Parapan Am Games arts and culture festival, PANAMANIA presented by CIBC.
GENEROUSLY SUPPORTED BY