Obeah Opera is a hand clapping, foot stomping, spirit lifting, magical musical sensation. Steeped in Black music, sung entirely a cappella by a powerful all-female cast, Obeah Opera is a retelling of the legendary Salem witch trials from the fascinating perspective of Caribbean slave women.
The first of its kind, Obeah Opera (music & libretto by Nicole Brooks) is an a cappella 'musical odyssey' or 'theatrical epic' sung and danced by a racially diverse cast of ideally 20+ women. Rooted in the 17th century world of the Salem Witch Trials, (the same story found in Arthur Miller's 'The Crucible' among other famous works including operas and films) this production revisits history and tells the story from the perspective of a young Caribbean slave, Tituba. It is a ground- breaking dramatic work that redefines the traditional opera form by moving away from its European classical standard and using an array of different musical genres mainly found in what is termed 'Black' music such as spirituals, blues, jazz, gospel, traditional African, Caribbean Folk, Calypso, ska, R&B and reggae. It expands the definition of opera by incorporating a variety of storytelling elements from the performing arts and uses an inter-disciplinary approach that includes traditional theatre, musical theatre, opera, dance, visual arts. It ultimately introduces a different use of language, voice, and the body on stage.
"Until Lion(esses) have their historians, tales of the hunt shall always glorify the hunter."
- An Ashanti Proverb
A NICOLE BROOKS VISION:
CREATOR ~ COMPOSER ~ LIBRETTIST ~ ACTOR
I heard the call.
I heeded the call.
I then took a leap of faith into a domain that has challenged me on all levels as a creative being.
As an emerging African Canadian playwright, I am committed to creating works that not only tell the stories from the African Diaspora but do so in new and inventive ways that are accessible to diverse audiences. As a multi-disciplinary artist, the stories that I create incorporate techniques borrowed from diverse disciplines in the performing arts including music and dance.
This is the first time that I have used the medium of theatre to tell a story. Further, I was compelled to tell this particular the story in full operatic form ( fully sung) and due to its content and context, demanded that it be performed only by women. I have no formal musical training nor do I have any formal theatrical training. Nevertheless, the Goddesses found it fit for me to be the vessel for the amazing story to be birthed and told.
Obeah Opera has proven to be the greatest challenge and the greatest gift in my career thus far. Its development from conception to the present has been 6 years of extreme growth and adventure. For each and every person who has crossed and touched its path thus far, good or bad, I am grateful. The piece has developed into what is is today because of you. The greatest lesson that I have learned thus far through this process is best said in a Caribbean saying: " No bad breeze does blow."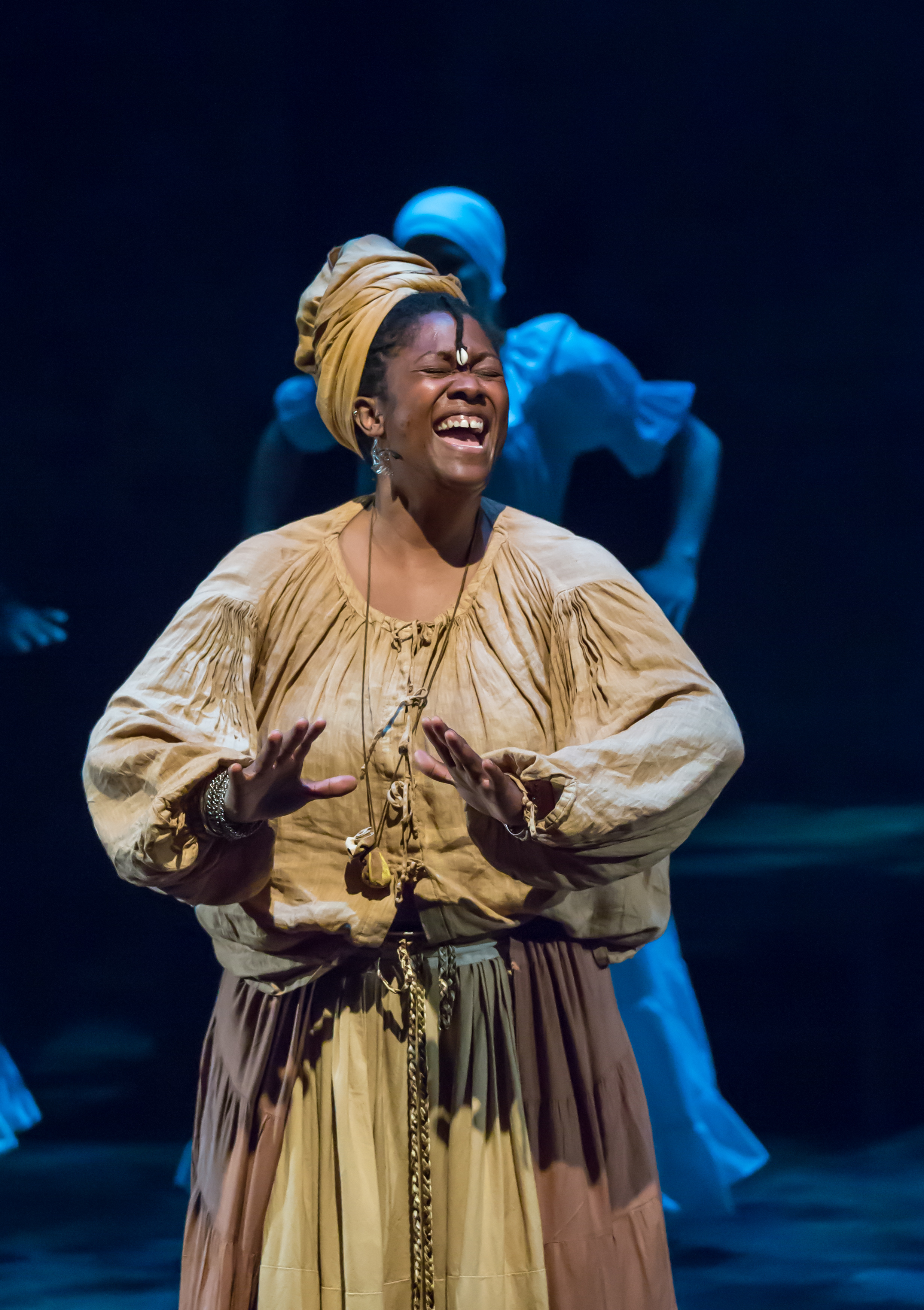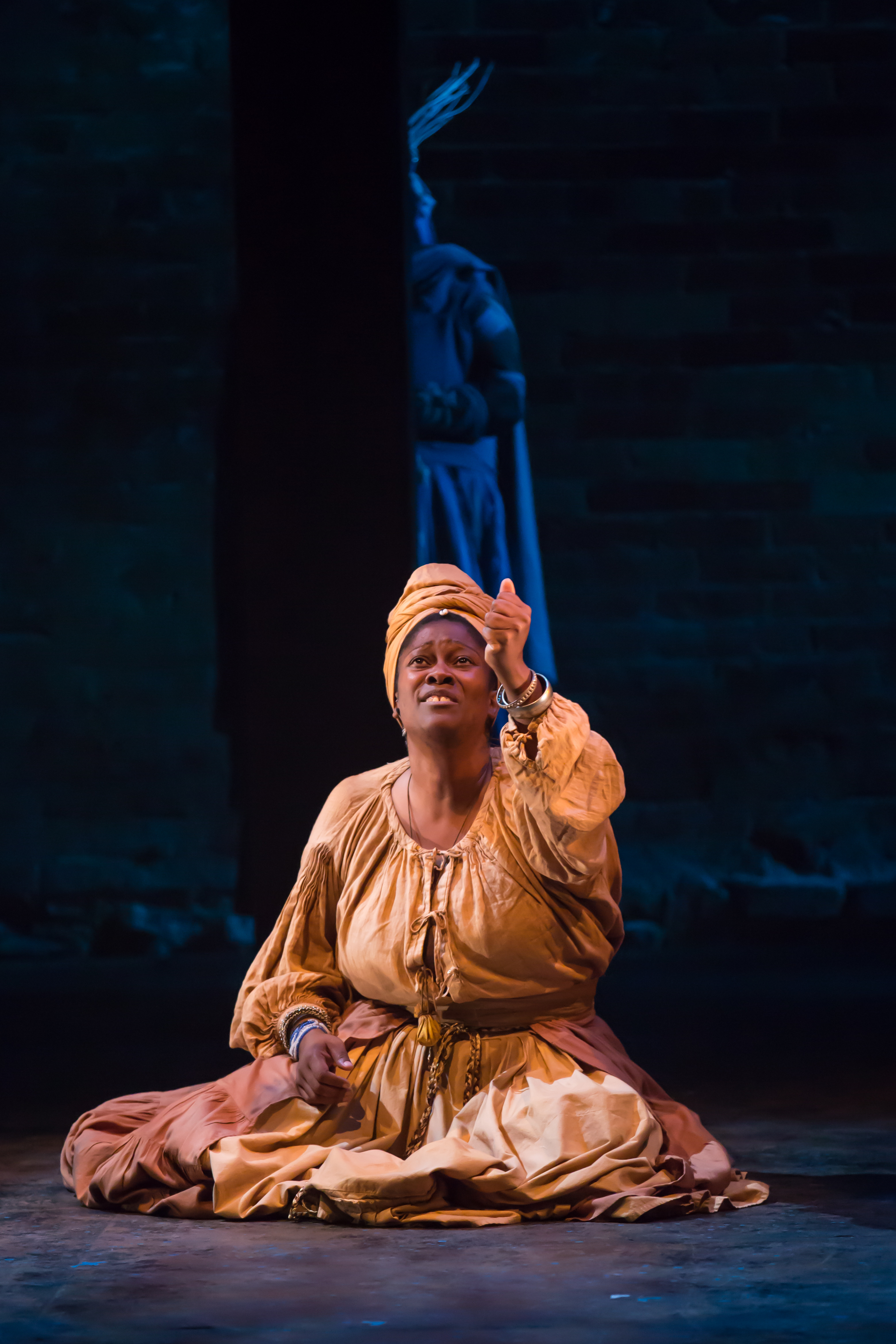 At the beginning of this journey, I was told Obeah Opera as a production would never happen. There is a reason why Canada doesn't typically 'do' larger than life productions as you would typically see on Broadway – we don't have the infrastructure to support and sustain such works. Moreoever, the content showcasing the story of women of colour was also a huge risk factor – who would come and see it? Regardless of the nay sayers, I have had the support of a tenacious, invested, and formidable group of people who by their very nature, similar to me, are not easily deterred. I am proud to testify that although the road has been extremely challenging to mount this production, with the support of so many my dream has and continues to be realized and is truly alive.
The outcome has been truly formidable. I never anticipated Obeah Opera's track record to be unprecedented as a new work in the Opera world. Knowing that the canon of Canadian musical and opera works had an obvious void in persons of colour telling stories musically, I was honoured and proud that from its inception and various incarnations since then, there was support not only by my community but reached diverse audiences from all walks of life warmly received as an exciting, new, expression of Opera.
To Tituba and to those women who have been silenced in this particular part of North American history, THANK YOU for choosing me as a vessel to tell Your/HerStory. I am humbled and grateful for this service. Moreover, I am honoured to be commissioned as one of the historians for the lionesses to set the record straight.
Trusting that all of those who experience this Work in whatever capacity will have arrived one way and be forever changed afterwards, in all of its goodness.
What an incredible journey. And to think this really is only the beginning Ase-O.
~ Nicole Brooks, Visionary
Nicole Brooks is a Toronto-based filmmaker, director, performer, singer, playwright, composer, curator, teacher and 'art-ivist'. She has developed the concept of "harmonized storytelling"; blending media and performing arts, Brooks has spent over 15 years envisioning narratives that illuminate the peoples of the African Diaspora. Through her company Asah Productions Inc., founded in 2005, Brooks has generated an impressive body of work for both stage and screen.